Eclectic Inspirations from Local Artists in LA Exhibition
July 5th-August 31st.
Opening Reception is July 14th, 2012 & Open House is on August 18th, 2012 featuring Twilight Kirtan with
Marek Buchwald
.
Featuring the Amazing works of Mykal Aubry, Rob Kalmbach, Iva Hladis, Arjuna Noor, Marina DeBris, Marek Buchwald, Lea Petmezas, Christina Marie, Betsy Enzensberger, Ceylan Fadiloglu, Lisa Rasmussen, Joe DiVincenzo, Jodi Fuchs, Dana O'Donnell
ART 4 ALL GALLERY
Art 4 All People
Meet the Artists
Mykal Aubr
y:
Inspired by Primal Light, Mykal Aubry's Visions of Origin invoke peace within the heart and reflect the majesty of being alive. Born in Southern California in 1973, Mykal loved to draw animals as a young child, specifically focusing on owls. Upon graduating from Otis College of Art & Design, he went to work for Warner Bros. Pictures as an art director in feature film advertising. After many years of deep exploring and opening to his inner Self, Mykal was inspired one day in 2003 to begin expressing his inner universe, through paintings that reflected his intrinsic passion for the Divine Radiance and Beauty that we all are, as Human Beings. Check out Mykal's website Visions of Origin
Mykal Aubry
Rob Kalmbach
an active Editorial & Commercial Art Photographer based in LA and New York City with a serious problem killing spiders Rob Kalmbach Photography
Rob Kalmbach
Iva Hladis
was born in Czechoslovakia in 1965. Her exposure to art began early in life; both her father and mother were artists. At fifteen, after being denied studying art, she became associated with "Charter 77 ", an underground political group that championed human rights in the then Russian occupied Czechoslovakia. In the summer of 1985 Iva escaped and made her home in Rome, Italy. A year later she was granted political asylum to the United States. Upon her arrival she began pursuing her passion as an artist, the reason behind leaving her country. In the last 25 years her art went through many faces. From abstracted figures dominating with an intense symbolism to figures recognizably human. Most recently her attention turned to the issue of global warming and world destruction with a new series of artworks titled "Origins Extinct"; assemblages of used computer chipboards, real botanicals, bugs, Czech glass beads, found objects, wires and pearls. Currently, Iva continues to work and live in Los Angeles.
Iva Hladis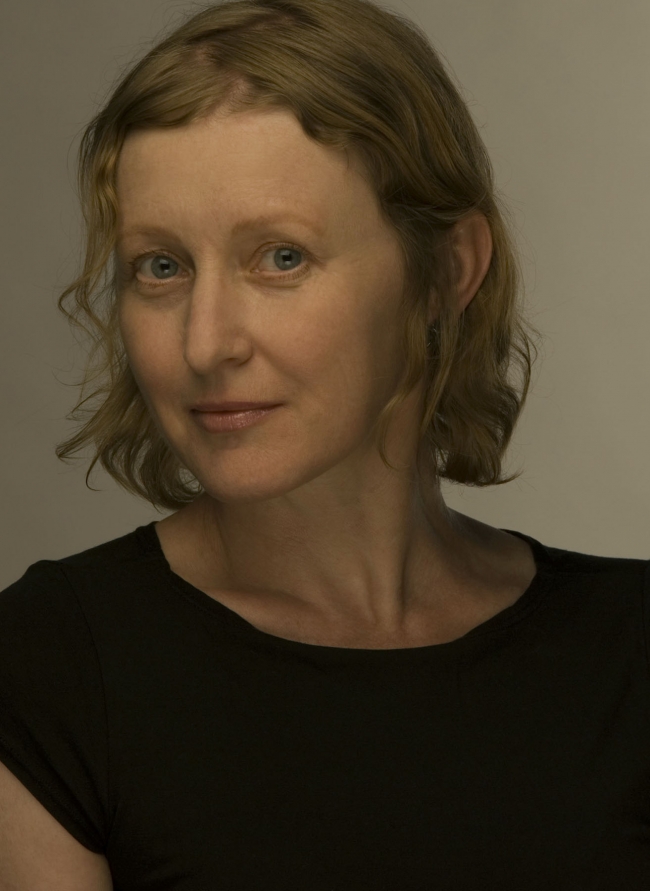 Iva Hladis
Arjuna Noor:
I do large scale, dramatic art installations using a patented method that makes the art change as you view it. The idea being, rather than put a piece of art on the wall, make the wall the art making it come live and be a source of inspiration, mood, leisure, chill, lounge. I create art in the computer in conjunction with LED lighting which when applied to the finished art on canvas, glass, fabric gives you the illusion that your world is changing in front of your eyes. Moodspace
Arjuna Noor
Marina DeBris
is the name used by a California artist whose work focuses on reusing trash or found art to raise awareness of beach pollution. DeBris uses trash washed up from the beach to create trashion, 'fish tanks', decorative art and other works of art. She has also used beach trash to provide one perspective on what the earth might look like from space.As well as creating art from debris, DeBris also is a fund raiser for environmental organizations,and collaborates with non-profit organizations to educate children about ocean pollution. DeBris is also a social activist, for example, participating in a panel on how artists can contribute to environmental public policy.In addition to working with local non profits, she also works with local businesses to raise awareness of ocean pollution Washed Up
Marina DeBris
Marek Buchwald:
Born in Tashkent, Uzbekistan –Central Asia /foothills of The Himalayas.
His first art teacher was his father, Chaim Buchwald, an artist and Holocaust
survivor who supported his family painting stage sets for Tashkent opera productions and creating Soviet political art posters. By night Chaim painted portraits and landscapes.
After meeting his spiritual teacher in 1971, Marek traveled to India and studied traditional
arts with some of the last living masters of these traditions in rural South India.
Since the 70s Marek Buchwald has produced hundreds of works of devotional art, primarily oil paintings and sculptural forms. These works are in collector's homes throughout the world, in sacred temples both in India and the USA, in museum installations (Culver City, Museum of The Bhagavad Gita, is one) and in illustrated books including "The Bhagavad Gita" and the book of fine art reproductions "Krishna Art
Marek Buchwald
Lea Petmezas
As a landscape painter, I started to explore the outer landscape up and away in the sky. Using images from the Hubble telescope I became fascinated with the loose and colorful forms, creating their beauty using acrylic and water on loose canvas, demonstrating the movement and vaporous qualities.
Lea Petmezas
Lea Petmezas
Christina Marie:
Their is a secret message that lies within this painting, it is the Warriors Path to Knowledge. I tapped into an inner knowing of a language expressed with symbols rather than words.
Christina Marie
Betsy Enzensberger :
Born into generations of artists, Betsy has been creatively expressing herself from a very young age. Extensive travel and living abroad have also influenced her as she immerses herself in new places and begins to view the world in alternative ways. Using primarily acrylics as a medium, Betsy's paintings are a collection of dynamic abstracts that play with luminescence and movement to invoke reactions. Inspired by the warm tones of the earth and the sensations of cultural discovery, her works are a continual experimentation in texture, light, layering and reflection. Whether in form, composition or color, these primal details continue to take shape in her pieces.
Betsy Enzensberger
Betsy Ezensberger
Ceylan Fadiloglu M.A
:
Transformative Artist and Co-Founder of Art 4 All People. Also, Turkish entrepreneur and an international transformative artist whose works include installation, painting, performance, and video-art. She is the Co-creator of Innerscape: A Day of Art, Play, and Transformation.
Ceylan Fadiloglu
Lisa Rasmussen M.F.A.
Transformative Artist and Co-Founder of Art 4 All People. Also, an Eco Artist, Painter, Photographer, Art Advocate, and Educator. I am an award winning Transformative Artist and Educator. My art is a recorded event of my deep interest in mysticism and the natural world, as well as a passageway into my own mythical inversion of reality. I see my paintings as portals; visual archives that tap into my unconscious. Many of my paintings are inspired by my study of ancient cultures and travel to sacred sites around the globe where animistic worldviews encompassed a belief in a magical Other World. Artist Lisa Rasmussen Blog
Lisa Rasmussen
Joe DiVincenzo:
Malibuite Joe DiVincenzo has long established himself as a top-notch artist, both locally and abroad. Dale M. Lanzone, president of the International Public Art Marlborough Chelsea in New York, once referred to DiVincenzo's picture boxes-a combination of poetry, paints and personal possessions-as "a paradoxical relationship of poetic construction, wisdom, wit, humor, tragedy, mystery and invention."
Joe DiVincenzo
Jodi Fuchs :
Award winning artist Jodi Fuchs is a professional painter living and working in Santa Monica, CA. Her work's inspiration fuses a variety of interests: yoga practices and philosophies, paint slinging, feng shui and ambientology (creating sacred space)."My paintings could be described as visionary abstracts. They are spontaneous explorations into what is currently fascinating me. Sometimes that is a concept: the poetics of breath, connection, chaos, yearning, expansion, love, divinity. Sometimes it's an image: I love lotus flowers, circles, targets and stripes. Lately the word "yes" keeps popping up and I've developed a hankering for hot pink spray paint. I like to see what happens in
the moment."
Jodi Fuchs
Jodi Fuchs
Dana O'Donnell
d
ivides her time between Santa Monica, California and Puerto Vallarta, Mexico. In the past few years, she has been invited to participate in international sculpture symposiums leaving her work in places around the world.
 Stone Soul Studio
Dana O'Donnell